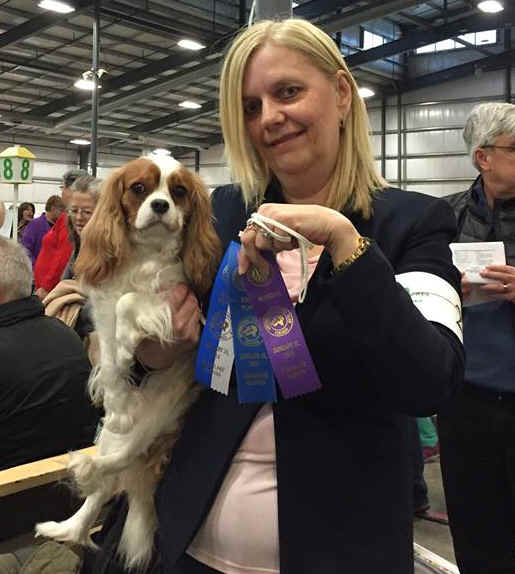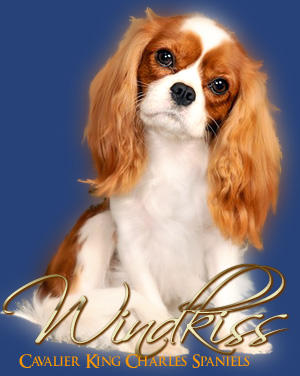 Windkiss Cavaliers is located in Norridge, IL, right by NW Chicago. I have been involved in dog shows and ethical breeding since 1982.
First, English Cocker Spaniels, Polish Lowland Sheepdogs, and later Shiba Inu, and finally Cavalier King Charles Spaniel.
I am a hobby breeder and my dogs live with us at home and are our pets first and then show dogs.
They lounge on our couches, sleep in a bed, go for daily walks and play in a dog park or our backyard.

Our dogs are heart and eyes cleared by board certified specialists, and knees and hips by OFA.
They are also DNA tested and cleared of dry eye, curly coat and episodic falling syndromes and MRI tested for Syringomyelia.

They are registered with AKC and CKCSC USA.

I am a member of CKCSC USA, Cavaliers of the Midwest and CKCSC of Greater Chicago.
I actively show Cavaliers in AKC dogs shows, and starting in 2012 - CKCSC USA Specialties.